At our last Council meeting, Council approved a referral I sponsored along with Councilmembers Laurie Capitelli and Susan Wengraf to review UC Berkeley game day parking fines. Several neighbors have raised concerns that the fines for illegal parking on Cal football game days do not adequately disincentivize illegal parking in their neighborhoods. The referral tasks the Transportation Commission with identifying and recommending a higher fee for illegal game day parking fines to ensure neighborhood parking is preserved on game days.
Many of you have contacted my office with concerns around recent news that the Claremont Hotel is looking to develop condominiums on its property. I've met with the Claremont planners and conveyed neighborhood concerns of the impact such development could have on Berkeley residents. I've also spoken with the City's planning and transportation staff, who do expect to comment on associated Environmental Impact Reports with the development. Since the Claremont Hotel exists within the City of Oakland and the Tunnel/Ashby Corridor remains primarily under the purview of CalTRANS, I encourage you to reach out to Ann Clevenger (email: AClevenger@oaklandnet.com) who is the Oakland planner working on this, if you have concerns about the project. I will keep you updated as this project moves through Oakland's planning process and our office will actively provide input.
Coming up at our 4/26 meeting, City Council will be discussing Berkeley's minimum wage ordinance and tenant protections, among other topics. To review the $15 minimum wage proposal the City Council has already passed, please see www.loridroste.com/minimum_wage. Find the full agenda, meeting location, and time here.
Sincerely,

Lori Droste
Berkeley City Councilmember, District 8
Check out my website: www.loridroste.com
Need a street or sidewalk repair? Want to report illegal dumping? Use Berkeley's online 311 form(you can use the General Request form if your issue isn't listed) or call 311 from a landline, or510-981-2489 from a cellphone. Please note that my office routes all the service requests we receive through this customer service center, so your request will be handled most efficiently by directly contacting 311.
---
Office Hours
Councilmember Droste holds office hours on the first Thursday for every month (next up is May 5th), from9:30-11am at Cafe Espresso Roma, 2960 College Ave (on the corner of College and Ashby). No appointment necessary - just stop by! 
---
City of Berkeley Energy Commission Hosts Public Workshop on Community Choice Aggregation
Get energized! Learn about Community Choice Energy (CCE) at this public workshop hosted by the Berkeley Energy Commission. Provide input on priorities, governance structure, portfolio of renewable energy sources, economic and sustainability benefits, and costs. Free and welcome to all. Light snacks will be provided. For more information: www.cityofberkeley.info/communitychoice/  When: Saturday May 14, 2016. 10AM – 1PM (library doors open at 10am), Berkeley Public Library, Main Branch Community Room 2090 Kittredge Street, Berkeley CA 94704 (1 block from the Downtown Berkeley BART Station).
---
Changes in Recurring Children's Programs and Registration Process @ Claremont Branch Library

The Berkeley Public Library's Claremont Branch is making changes to our weekly Baby & Toddler Storytime and Movement and Music programs to improve service and manage these popular programs that regularly draw crowds beyond the capacity of our space.  
Starting April 8th, Claremont Branch Library will pause our Children's programs. (There will not be no Tuesday Baby storytimes, Thursday Preschool story times or Friday Movement and Music Programs.) When we resume our regularly scheduled Children's programs on April 22nd, patrons will reserve tickets online for Claremont's weekly Baby & Toddler Storytime and Movement and Music programs using EventBrite, an online ticketing system used by other libraries. Patrons can also go online via our website calendar and reserve a space for their child. Registration for these programs will go live the day before each event. (For example, register on Thursdays, beginning April 21st at 12:00pm, the day before our Friday Music and Movement and Mondays beginning April 25th at 12:00pm for Tuesdays Baby & Toddler Story Time.)
Currently, Claremont's Preschool Story Time  does not require registration. This could change if it gets too crowded for safety.
To see all of our children's programs, please visit our online calendar. For questions about these changes or about our branch, please call 510-981-6280. Visit the library's website: www.berkeleypubliclibrary.org.
---
2016 Berkeley Emergency Preparedness Fair 
Kids growing up in earthquake country need a disaster-prepared household.  Pet owners need to know how to keep pets safe in a disaster. At this FREE community-wide event, we invite people at all levels of preparedness to take steps towards emergency readiness for their whole family.   You'll find family-friendly activities, tips and information, on-site training, and interactive demonstrations of safety resources available to you in our community. There will be a showcase of emergency vehicles, prizes, kids activities, and more. When: Saturday, April 30, 2016, 10:00 AM to 2:00PM, Civic Center Park, 2151 Martin Luther King Jr. Way (at Center St.), Berkeley. Cost: FREE. Free Event Parking (at Bancroft Way at Milvia St.)
---
Annual Friends of the Berkeley Public Library Sale
The Annual Sale of the Friends of the Berkeley Public Library will be held on Saturday, June 11, 10-4 pmand Sunday, June 12, 1-4 pm in the 3rd floor meeting room of the Berkeley Central Library, 2090 Kittredge Street, in downtown Berkeley.  Thousands of donated books will be on sale for 50¢ each plus a special Better Book section with extremely low prices as well. There will be a Fill a Sack for $5 at the end of Sunday's Sale. Please bring your own tote bags.  Your purchases help support programs at the Berkeley Public Library.
---
Commissioner Spotlight
I'm happy to introduce Caitlin Brostrom, my Parks and Waterfront Commissioner. Caitlin is a District 8 resident and native Berkeleyan.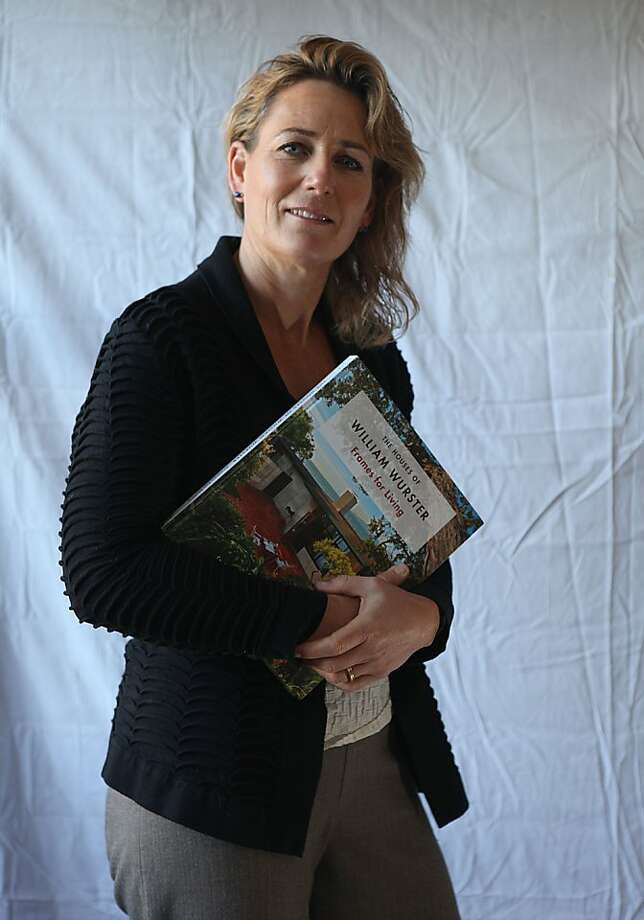 Caitlin grew up in the Elmwood neighborhood and attended Berkeley public schools from 1-12 grade (before that she was in the first class of Hedge School). Caitlin attended John Muir School, Willard Junior High and graduated from Berkeley High School in 1980. She even swam in the school's swim team which was based at the now defunct Willard Pool.  As a Parks and Waterfront Commissioner, her interest in Berkeley's Parks is lifelong.  Caitlin's father, while a PhD student at Cal, involved her at 6 in the establishment of People's Park and Willard Park (called Ho Chi Minh Park in the beginning).  Later, her father worked for the Parks and Recreation Department and had Caitlin help him build several of Berkeley's parks as they were originally designed.  Caitlin is an architect educated at Cal and her practice is based in the Claremont area.  Caitlin, her husband Nathan and their family of 6 children and two dogs all make regular use of all the City's parks. Commissioner Brostrom's greatest concern for our parks is that there be equitable access to recreation throughout the City coupled with parks which serve as sustainable community-building centers to their neighborhoods.